Terrace Waterproofing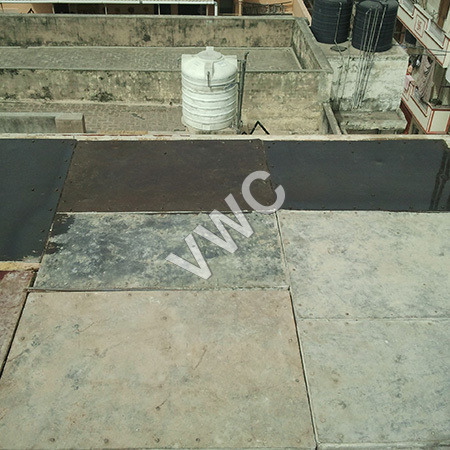 Terrace Waterproofing
Service Description
Being an customer oriented firm, we are engaged in offering best quality Terrace Waterproofing service which is widely used in commercial, industrial and residential sectors. Our technical professionals render this service by making use of modern techniques which ensures water resistant property. Moreover, our team of technocrats has in-depth knowledge in this domain which is capable to apply coating in aid to prevent from leakage and storing of water. In addition to this, our Terrace Waterproofing service is available within the budgetary constraints.
Injection Grouting
Injection grouting shall be done using Non Shrink cement slurry admixed with plasticizing and expanding grout admixture in 50 kg cement using a standard 40-psi Grout pumps as per the methodology.

Drill holes to fix 12mm dia nozzle @ 1.0m c/c. The depth of the hole should be maintained at 50- 75% of the depth of structural member.
Holes should be cleansed first with air and then flushed out with water to remove dust, loose particles etc.
The nozzles shall be fixed with high strength, fast setting polyester resin based sealing compound. In case of construction joints, a V groove of size 20mm wide 10mm deep should be cut along the line of joint. The groove should be filled with polyester resin based sealing compound and Nozzles can also be sealed with the same material.
Injection grouting shall start after one hour from the time of sealing the nozzles. Injection should be done using a standard injection-grouting pump at a pressure of 40psi. In case of vertical members, the grouting shall
Start from the lowest most nozzles and continued until the grout begins to flow out at the next higher nozzles. After injection the first nozzle should be closed off and injection should be continued at the next. Once the injected grout is cured, the nozzle should be cut and flushed with concrete surface. The following grout mix shall be used for grouting.